Skip to content
Prepare for recall to avoid (Kinder) surprises
Digital
Communications
Risk & Crisis
By Julia Johnson
There's never a good time to experience a serious food safety issue, but just prior to Easter is probably one of the worst for a chocolate company. That's the reality facing Ferrero-owned Kinder at present, with six variants of its Kinder chocolate range being recalled following a link to cases of Salmonella Typhimurium. The outbreak has affected over 100 children across Europe and at least nine have been hospitalised. Many of the cases are in the UK.
As can be the case with microbiological issues, the root cause did not seem to be clear initially, as the first recall statement described a "possible link" to the problem. A subsequent statement, expanding the recall, seemed to take more ownership of it. This highlights a frequent challenge for recall teams – having to make decisions before they have absolutely all the facts of the situation. This is where risk assessment comes in. The Codex Alimentarius model of hazard identification, hazard characterisation, exposure assessment and – bringing these three together – risk characterisation, is a helpful one for pathogen issues.
From a communications perspective it's better to own the problem from the outset. By doing so an organisation demonstrates commitment to fix the problem and thus control the situation – two of the three Cs of good crisis management. The third is showing concern for the people affected, which should be a fundamental part of any food safety response and which must be genuinely felt.
Have a product recall process prepared
While the timing is less than ideal, Kinder, from an external perspective at least, seems to be handling the recall, and the communication around it, efficiently. The key to an effective response is preparation. Things can and do go wrong with even seemingly robust products with simple supply chains; being prepared for a recall can avert a food safety disaster and a reputational hit.
A strong, documented recall process should set out all the steps to take to retrieve product from consumers and retailers. Roles and responsibilities will be written down and there will be named deputies for key roles, in case of illness or holidays. For multi-country businesses like Kinder, it's important to establish during business-as-usual times which territory will lead a recall and how decisions will be made. Messaging should be consistent across all regions and channels, so the lead communications individual or team should be identified. Business should also know how to recall product from export markets – it's surprising how often this hasn't been considered.
It almost goes without saying that traceability needs to work forwards and backwards, quickly and accurately. Regular, thorough testing – selecting products with the most complex traceability – is the only way to know for sure that it works.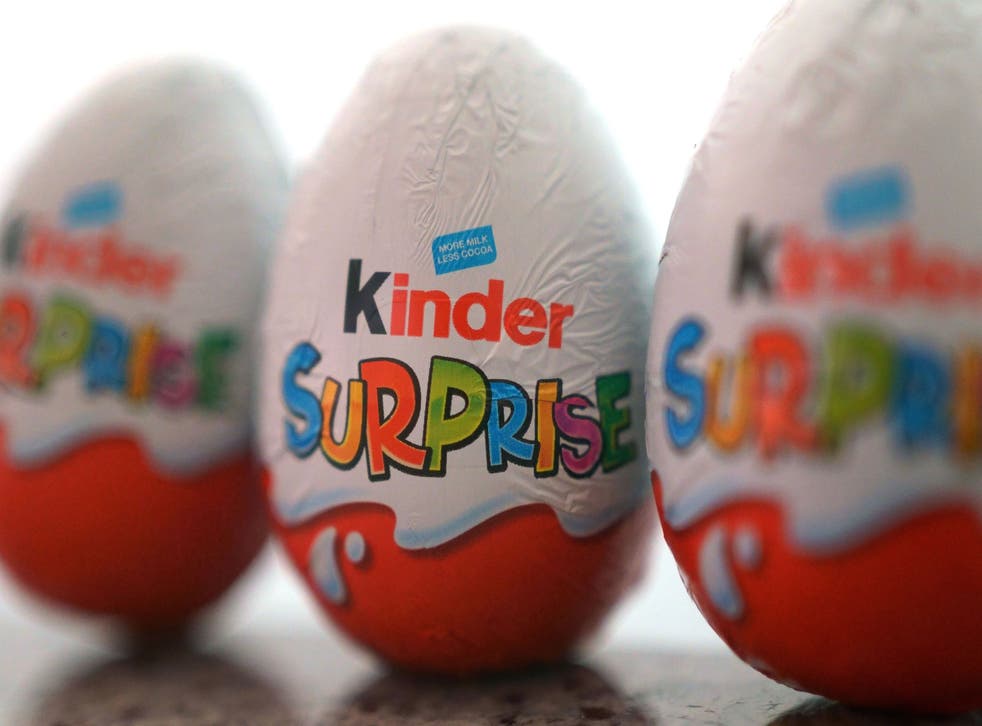 Recall communications
How an organisation communicates during a crisis of any kind, including a recall, has become almost as important as the crisis itself. Having said that, communications can't paper over the cracks of poor practice. As the late American businessman and author Stephen Covey said, "you can't talk your way out of a problem you behaved your way into".
The aim of communication during a food safety recall is to inform as many people as possible about the problem, so that they do not consume the product. This is counter-intuitive to many communications professionals whose instinct might be to try to avoid publicity. Kinder has made good use of Facebook – answering consumers' questions directly – as well as the brand's website. Traditional media outlets have also run the story – many journalists are signed up to the Food Standards Agency's recall alerts and will therefore have early notification of a recall. This has helped amplify the message.
Many FMCG business have multiple social and digital channels, often for corporate and brand marketing purposes. To aid decision-making in a crisis situation, it is worth mapping these channels during business-as-usual time, to plan which channels would be used to share information in different crisis scenarios. We also advise knowing and recording who has permission to post on chosen channels so messages can be added at weekends and on public holidays if necessary.
A simulation exercise, which rehearses all the elements of a real recall, is the best way to put a process and the recall team through its paces. And an honest review of how things went – after both an exercise and a live recall – is the best opportunity to identify areas for improvement.
In summary, as much preparation and thinking should be undertaken during business-as-usual times so there are no surprises facing the recall team when something goes wrong. That way the team is able to act swiftly and consistently to remove unsafe product from sale, protect consumers and emerge with reputation intact.